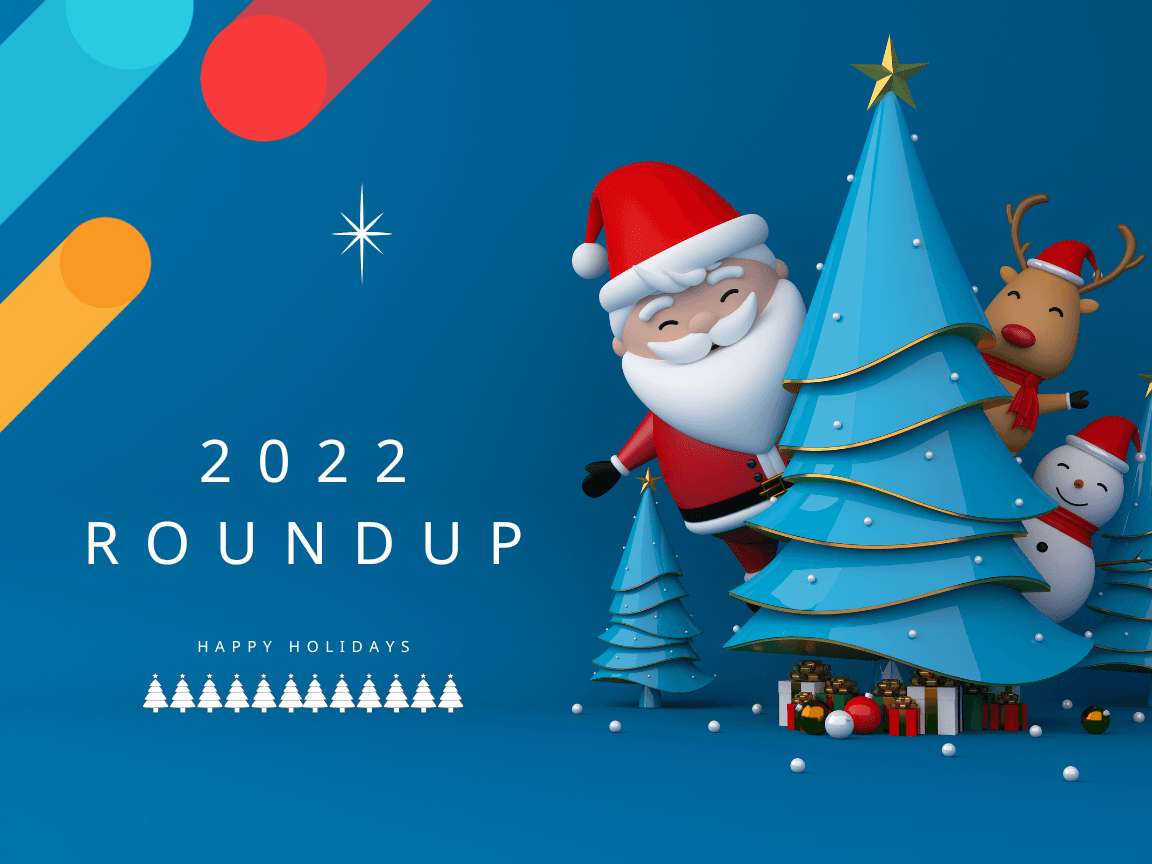 2022 Round Up
Highlights
This year has seen St. Vincents (St. V), a digital healthcare solution company with a difference, grow its team of experienced NHS senior healthcare advisors to support the St. V vision and our clients.
We've adapted successfully to the modern landscape and the challenges today's NHS brings.
Read on for our highlights of 2022.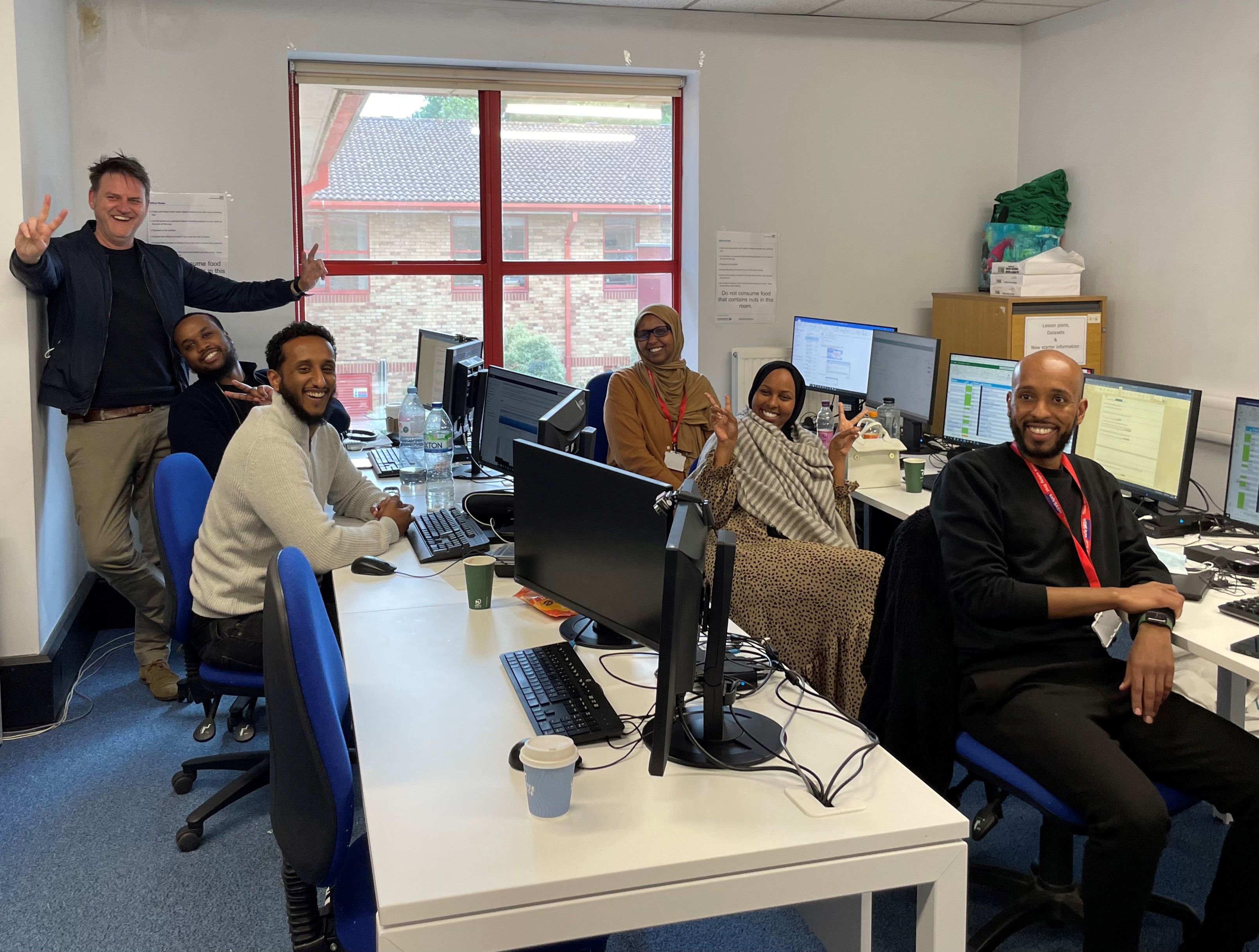 Success Stories
We're incredibly proud and happy to have been able to support a large number of NHS organisations this year as they drive to use digital strategies and solutions to provide better care for their patients.
Amongst the successes are the following Trusts:
• The University Hospitals of Leicester NHS Trust
(EPR Programme Delivery, Digital Advisory and Assurance, Outline Business Case support, Estates Digital Strategy assessment and support, NHP Benefits Quantification, Office 365 Training, Cyber Security)
St. V continues to provide guidance and leadership to several initiatives at the Trust, from supporting the Office 365 migration to the on-going delivery of the eHospitals EPR programme which is based upon Nervecentre's Next Generation solution.
• East Lancashire Hospitals NHS Trust
(EPR Programme Management and Assurance, Project Management and Testing)
We have an on-going Advisory and EPR Programme Delivery activities as they continue with the eLancs Cerner Millennium programme. Board-level advice and assurance are taking place in parallel with Programme delivery responsibilities.
• The Royal National Orthopaedic Hospital
(Digital Leadership, Business Case Provision, Project Support and Floorwalking)
We are working closely with the Trust as they look to transition out of the digital strategy planning stage and into execution with the creation of their Outline Business Case, which will see the organisation embark upon their EPR journey in close coordination with the North Central London ICS.
• Surrey and Sussex Healthcare NHS Trust
(EPR Training, EPR Workstream Support, and CCL Development)
Our team supported the successful delivery of their SASH DAP programme through our clinical and technical workstream engagement, along with a team of digital trainers.
• The Countess of Chester NHS Foundation Trust
(Advisory and Assurance, EPR Programme and Back Office support)
We worked closely with the Trust leadership team over the past 12 months whereby we provided a combination of senior advice and guidance alongside hands-on management of several workstreams to enable the organisation to move into a 'business as usual' operating model and to increase the value received from their recent EPR implementation programme.
New Partner
St Vincents was proud to announce our partnership with Parsek recently.
Richard, Paul and Jacob, who possess a variety of expertise, will support Parsek with a scale-up strategy in the UK market, providing immediate value and benefits to even more users across the NHS. Collaboration between St Vincent and Parsek will aim to deliver cloud-based "as a service".
Read more about the partnership here
Marketing
Gone is the outdated website and difficult-to-understand lingo. We now have our new image, reflecting who we are and what we stand for. Learn more about our journey from Scene One to the company we are today.
Pulse
Can you do more for your Trust?
After extensive conversations with senior healthcare professionals, we learnt there was a need for a space for Trusts to come together, share knowledge and solve common problems.
2023 will see the launch of Pulse – our Digital Solutions Hub, which will be a place for Trusts to collaborate, share solutions and acquire functionality and services to complement their EPR solutions, such as EPR enhancements, Custom Millennium Coding and Data Quality services.
Let's talk about your needs
We're ready to help share the responsibility on your shoulders. All you have to do is get in touch.